Here comes more Zootopia stuff! Previously we brought you the figurine playset from the Disney Store. Now we have the Disney Store's plushes, plus a new line of poseable figures and cars.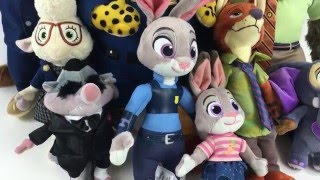 The 9 Disney plushes come in 3 sizes: "bean bag" for $10, "small" for $15, and "medium" for $20. They all seem well made with nice details and good character likenesses. There are other lines of Zootopia plushes available at other stores, which we may get to in the future.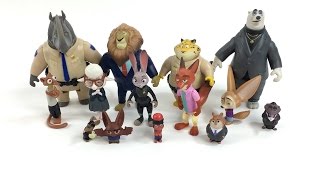 The new figures are about the same size as the Disney figurines, but they're poseable and there are vehicles that they can go in - at least, the ones that are the right size. Animals in Zootopia come in all shapes and sizes! The
World of Zootopia
set contains 14 figures, some too big for the cars, and some of them only about one inch tall!
Links: (as of this writing, all Amazon listings are overpriced)